ThailandBilliard.com - Billiard Table Cloth
SIMONIS Professional Pool Table Cloth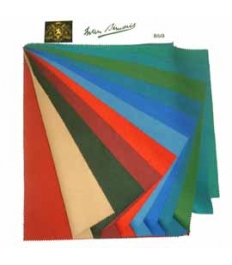 Price: 8,500 Baht
SIMONIS CLOTH 760
Simonis 760™ - The Original Worsted Blend
Combed worsted wool and high thread count assure long lasting wear.
Nap-free...will not pill, fluff or shed.
Available in 66" and 78" widths.
High-Speed play for Bank Pool, Straight Pool and One-Pocket
AVAILABLE IN:
SIMONIES CLOTH 860
Simonis 860™ - The New Standard for Pool (Worsted)
Developed especially for 9-Ball.
Slightly Slower than the #760 Blend.
Combed worsted wool, high thread count and higher wool content assure long lasting wear and reduced ball burning.
Nap-free... will not pill, fluff or shed.
Available in 66" and 78" widths.
AVAILABLE IN:
SIMONIS CLOTH 300 RAPIDE
Simonis 300™ RAPIDE™
International High-Speed Carom (Worsted)
The cloth that cannot be duplicated
Extra fine threads for high-speed play.
Combed worsted wool for long-lasting wear.
Nap-free... will not pill, fluff or shed.
Available in 78" wide.
Approved by International Carom Federation for tournament play
AVAILABLE IN:
WIRAKA Professional Snooker Table Cloth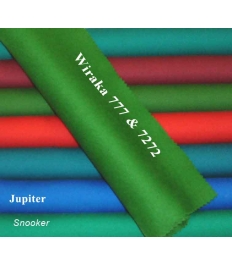 Price: 4,500 Baht
WIRAKA 777 SNOOKER CLOTH
For Snooker Tables
195CM
68% Wool & 32& Viscose
WIRAKA 7272 SNOOKER CLOTH
For Snooker Tables
195CM
100% Wool